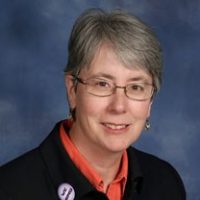 Pastor Kristina Hansen
Interim Pastor
Rev. Kristina Hansen is a second career pastor, leaving corporate life to heed a call to ministry in 2000. She graduated from Union Theological Seminary in 2003 with a Masters of Divinity. She was commissioned in 2004 and ordained in 2007. After two decades in ministry, Rev. Hansen is still passionate about church growth, worship leadership, disciple growing, ministry to and with the community, faith formation of children, and mentoring people on their spiritual journey. Rev. Hansen grew up in a large adoptive, racially diverse family and is one of 11 siblings. She and her wife, Leslie, married in 2016. They are avid long-distance hikers and devoted Methodists.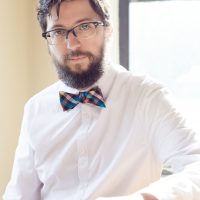 Dr. Gabe Shuford
Director of Music Ministries and Organist
Director of Music Ministries, Gabe Shuford, is proficient in a wide range of styles, from classical, to blues and jazz. As a harpsichordist, he performs throughout North America and abroad, and is the recipient of several awards, including the 2011 Baron Prize from Stony Brook University and the top-prize at the 2007 Mae and Irving Jurow International Harpsichord Competition. He is a member of Repast Baroque Ensemble and has been a frequent guest of others, including A Far Cry and the Chamber Music Society of Lincoln Center. Gabe earned a doctorate from Stony Brook University, where he studied with harpsichordist Arthur Haas. He has served on the faculties of Luther College and Sarah Lawrence College. Maura Miranda
Facilitator of Ministry with Children and Families
Maura Miranda, the Facilitator of Ministry with Children and Families, began this position in September 2019. She received a Bachelor's degree in Psychology and a Secondary Education Certificate from King's College. This position allows her to grow relationships with current children and families within the church community as well as bringing awareness to the greater Stamford area of the First United Methodist Church. Maura reaches out by organizing events geared towards children and families in the area, such as the monthly Family Fun event. Maura is currently a teacher at Hubbard Heights Preschool in Stamford. She is also the founder of the Mothers Group at FUMC, which provides a place for mothers and caregivers of young children to meet on a weekly basis and it provides a sense of community to those who participate. Along with this she also led the St Leo's playgroup from 2015 to 2018. Prior to becoming a full time mother of 3 boys in 2011, Maura was a teacher in the USA, England and Australia for students in grades pre-K, 3rd, 6th-9th, and 11th grade. This provided her with insight into children and families, that make fulfilling her role possible.