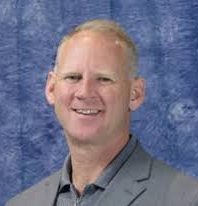 The Rev. Robert Hewitt
Senior Pastor
The Rev. Robert Hewitt joined FUMC July 1, 2018 following the retirement of Rev. Dr. Douglas McArthur. He comes to us from The Mountain View UMC in Walker Valley, NY (part of the NYAC), where as pastor he managed a complicated merger of three churches in 2006. The son of the Rev. Arthur and Beatrice Hewitt, he grew up in parsonages in upstate New York and received his M. Div. from Yale Divinity. He was ordained a full elder in 1993 and following two appointments in Connecticut, joined Pine Bush UMC in Pine Bush, New York. By 2003, churches in Bloomingburg, Bulllville and Walker Valley were added to his charge; he helped them discern that they would merge into one, The Mountain View UMC, consolidated their ministries and added to the congregation. About his appointment to First Stamford, Rev. Hewitt says "I hope to continuously grow in effectiveness, influence, and impact in relationship with a community of people of Christian faith who are poised to adapt and grow." He is the devoted father of Bella and Ben, both in their teens.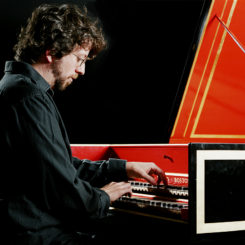 Dr. Gabe Shuford
Director of Music Ministries and Organist
Director of Music Ministries, Gabe Shuford, is proficient in a wide range of styles, from classical, to blues and jazz. As a harpsichordist, he performs throughout North America and abroad, and is the recipient of several awards, including the 2011 Baron Prize from Stony Brook University and the top-prize at the 2007 Mae and Irving Jurow International Harpsichord Competition. He is a member of Repast Baroque Ensemble and has been a frequent guest of others, including A Far Cry and the Chamber Music Society of Lincoln Center. Gabe earned a doctorate from Stony Brook University, where he studied with harpsichordist Arthur Haas. He has served on the faculties of Luther College and Sarah Lawrence College.