"Start children off on the way they should go, and even when they are old they will not turn from it." (Proverbs 22:6)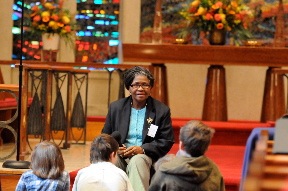 SUNDAY SCHOOL

CONFIRMATION CLASSES
Led by the Senior Pastor, Confirmation Classes prepare 7th and 8th graders for full membership in the church. Learn more about confirmation in The United Methodist tradition.

VACATION BIBLE SCHOOL
Vacation Bible School is a week-long summer program open to all children in the Stamford community age 4 through Grade 5. Children enjoy games, crafts, and music and more while learning about God's love. Check back for information on our 2018 program!

THE CHILDREN'S LIBRARY
The children of First United Methodist Church have their own library filled with books and videos to help them grow in their faith.