What are the services like?
The 8:15 am service (held in our beautiful chapel), is an intimate service where Holy Communion is celebrated every week.
The 9:15 am service is a 45 min contemporary service.  Celebration Sanctuary is a casual crowd that welcomes everyone.
The 10:30 am service (held in the sanctuary), is the principal service. The Chancel Choir, our 80-rank Schantz pipe organ, as well as the handbell and Children's choirs are highlights of this service. Holy Communion is celebrated on the First Sunday of every month.

How Should I Dress?
We are a come as you are church. Jeans or suits are equally welcome.

How long is the service?
The services are approximately one hour or less. There is a Fellowship Coffee Hour after the 10:30 service — a great opportunity to fellowship with and get involved in the FUMC community!

What about children and Sunday School?
Children are always welcome at FUMC. During the 10:30 service, there  are Worship services for Children (K through 5th grade)  and Youth 6th grade through high school) followed by Sunday School and Bible Study. Professional child care is available for children younger than 3.
Want to learn more? 
Contact admin@fumcstamford.org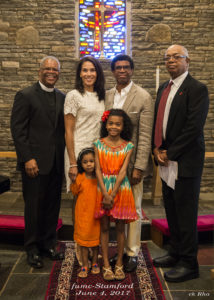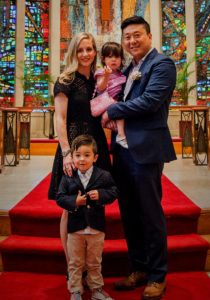 New Members 2017