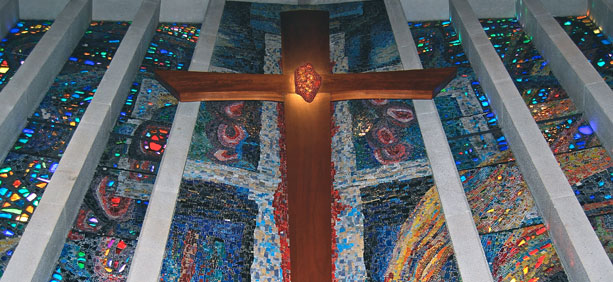 We are a Christian community gathered to worship the God who created us, to grow in our faith, and to serve others in compassionate ministry. We offer a place of hospitality, harmony, and hope for anyone who seeks to know God and to grow in His grace.
We believe
… in God the Creator, who made all things and rules over all things.
… in the mystery of salvation in and through Jesus Christ, the "very image of the invisible God" who lived among us, died, was resurrected and who will come again in glory.
… in the Holy Spirit, God's continuing presence among us, given to initiate and nurture faith, individually and in the community of believers.
… in the authority of Scripture in matters of faith. We believe that as the inspired word of God, Scripture nourishes us, shapes us, and empowers us to become disciples.
… in faith expressing itself through love. As disciples, our faith mobilizes us for mission and service to the world.
To meet our staff CLICK HERE